Looking to adopt a new family member? With our in-store cat adoption center and regular adoption events, we love to help at-risk animals find their perfect matches! We help find homes for more than 50 adoptable pets each year. You can learn more information about our local rescue partner, St Francis Animal Protection Society, here.
Benefits for adopters:
We're excited for you to bring home a new pet! We'll help you customize a FREE welcome home adoption bundle for your rescue, which includes a full-size bag of kibble, some treats or freeze-dried, and a supplement or canned food. We'll give you a 20% discount on the rest of your purchase, too! Just come in and ask us how to sign up for an Astroloyalty Adoption Bundle.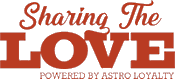 Participating brands:
You have lots of options for your adoption bundle, which you can mix and match from.
Category 1:
FirstMate 4lb-5lb Bag of Kibble
Fussie Cat 4lb Bag of Kibble
Nulo 2lb Bag of Kibble for a Cat, or a 3lb-5lb bag of Kibble for a Dog
Purevita  5lb Bag for Dogs or a 1.5-2.2lb bag for Cats
Honest Kitchen 1-4lb Bag of Kibble
Category 2:
FirstMate or Kasiks ANY Can
Fussie Cat 2.82oz Can
Nulo 2.8oz Pouch
Honest Kitchen 10.5oz Carton
Category 3:
Northwest Naturals 1-3oz Treat
Nulo Freestyle Training Treat
Nulo 3.5oz-5oz bag of Freeze-Dried
Primal 16oz Goat Milk, a 20oz Bone Broth, a 16oz Fresh Topper, or Single Beef Marrow Bone